In my RunChat post this month, I fretted about my most recent recovery week: how I didn't really want to take a hiatus from hard training days to "recover," how I wasn't sure I really ran as "free" as the "free" runs my coach assigned me.
In the post, I asked how "free" I really ran, since I still took my smartphone (to run the Charity Miles app), utilized the Map My Run app, had a watch on, and was listening to music via an iPod. And my glasses to be able to see all those electronics at work.
My recovery week came and went; it's back to the hard stuff training-wise now, but last night's 4 mile Gulf Winds Track Club Pot Luck prediction run gifted me with the freedom I never really found during recovery week. It was a race and not a "run to remember how much you love it" (which is what we're supposed to do on our recovery week free runs) but by its nature it stripped me of all the things that can dilute a free run. It was free of:
Heart Rate Monitor (the strap and the watch)

Watch (yes, I wear a second, "plain" watch)
Smartphone
Armband for smartphone
iPod
Anything technical that could track mileage, calculate time, give to charity, take a picture
My glasses
It was hot. It was hilly. It was beautiful. It had bugs. It was mystifying (no mile markers). It was perfect.
This runner who usually prefers running alone had to be with 237 people to find the freedom that eluded me a few weeks ago. As I crossed the finish line, I looked back to see what my time had been (the clock is obscured because of the prediction nature of the race). What did I see?
I saw that I had just experienced 57 minutes and 54 seconds of freedom.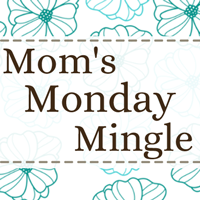 Wife of one, Mom of two, Friend of many. My pronouns are she/her/hers.