My Facebook acquaintance Kathy Caprino wrote a moving, poignant post today in memory of her dad. In closing, she said:
This Memorial Day weekend, I'd ask you to bring to mind someone who has shaped your life positively. Let's remember those who brought happiness and positivity into our world. Write a blog post about it, share a Facebook post, and shine a light on their lessons.
It was just the opening I needed for my good-bye to Sean Parker, Jessica, and Carter (the dog-who-is-so-much-more-than-a-dog). Apparently begging, pleading, and not-so-subtly Facebook aggravating by repeatedly exhorting: NO! PLEASE DON'T GO! did not change their plans to move to Memphis, where Sean has a reporting/weather opportunity at ABC Affiliate WPTY-24.
By way of good-bye (for now), five comments in tribute:
Loving What You Do

Ever since I read, a long time ago, the book "Do What You Love and The Money Will Follow," I have been asking myself every day how to accomplish that. Mortgages and various complications (so far) keep me from dropping everything and "doing what I love" but I'm positive Sean loves weather. Good thing Jessica does too because I am pretty sure that something like this would be (maybe?) considered riveting by these two:
Making Complete Sentences at 5 A.M. Isn't For Everyone

Two summers ago, when I started getting up earlier and earlier to fit in my run before work, I began paying a little more attention to the early morning weather. Then somewhere along the line I started tweeting the early morning team at WTXL, especially Sean and more recently Big Moose, and even MORE recently, Abbey Maurer when she finally gave in to the twenthusiasm and began tweeting. When you're laying in bed at 5 a.m. and decide not to hit snooze and catch another 15 minutes of sleep because you are that excited to have a little twitter exchange with the news/weather/traffic team, you're probably onto something pretty special.

I Pay Attention To The Weather Now

I guess I always "paid attention" to the weather and lord knows we all complain about it when it's not what we want. Runners especially get a little compulsive about weather predictions; we don't want to get caught 4 miles out without rain gear (or gloves …. or a hat …. or [insert perfect weather-related running item here]). But Sean has given me a new appreciation for the role of weather in our lives, and how beautiful (and cruel and capricious) it can be.  I may have taken it a little far ….. looking at every sky thinking "I wonder if I should tweet a picture of this to Sean," writing things in the ice on my windshield like "Not Juneuary" instead of just de-icing the thing and driving to work.
The Tweeting

Oh, the tweeting. I've referred to it already, but if you ever wonder what Sean is doing when he's not on camera, it's likely it involves one of four computers. Updating Storm Team details, staying up with minute-by-minute changes in the weather, updating the Storm Team's Facebook page, and tweeting. If I never tweet again, I will die a happy twitter death having had this Twitter exchange between me, Sean, and Sam Champion.
Compelling Weather Television Doesn't Get This Way Without A Lot Of Work

Sean used the phrase "compelling weather television" the other day. It isn't easy to create (in my opinion). I have appreciated the little insight I have gotten into the joys and challenges of being in the public eye. Not sure I would be as patient with people who quibble with my word choice (ahem), who have opinions on the hypothetical messages behind clothing and other personal choices. I think Sean has navigated these waters beautifully.
So there you have it. I appreciate so much about what you have brought to our community, Sean. I am glad that you, Jessica, and I had the opportunity to become friends and share some running memories together.
I forecast a divergence in the winds of Compelling Weather Television, starting this Friday (Sean's last day). I'm a little in the doldrums about it, but I'm very happy that the extended outlook for Sean, Jessica, and Carter is much success and happiness ahead.
If you are a Tallahassee viewer and want to tell Sean goodbye, email the station at abc27news@wtxl.tv, tweet Sean himself (@seanmparker) or visit his Facebook Page. Do it this week; his last day is Friday May 31!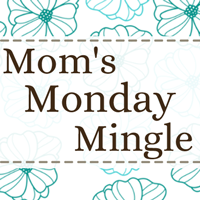 Wife of one, Mom of two, Friend of many. My pronouns are she/her/hers.