I was fortunate to be able to participate in the Tallahassee Writers Association annual conference Saturday.  One of the workshops was about Flash Fiction (The Wink of Immediacy), and it was led by Mark Ari. Mark led us through an activity, the centerpiece of which was "The Brick":
Our first instruction was to pass the brick from participant to participant, with each of us verbalizing something tangible about the brick. The list of contributions (some of which are more concrete than others) follows: intimidating, cool, rough, porous, pocked, solid, heavy, inconsistent, dark, rectangular, used, dense, enduring, pumice, dangerous, brown, dappled, aggregate, earthy, speckled, bloody, brick, sharp, punctured, angular, chipped, dirty, stolen, borrowed, 3-D, textured, 3 x 6 x 2, insolvent, colored, massive, dry, concrete, heavy, hard, coated, mortared, plain, ugly, and modular.
Following that piece of the exercise, we were told to: Write a story to the brick, excluding all of the words you just shared about its characteristics.
Okee dokee then. So I wrote. And I wrote this:
BRICK
You are not accustomed to being alone like this. Handled, passed around like a newborn at its first extended family outing.
You are passed from person to person, each individual trying to figure out what makes you … you.
You will be examined, analyzed — the very center of attention — for fifteen minutes of notoriety.
But you will grow up, you will become more like us and our common polymers will bind us together. You will nestle into the family line and together we will build something strong and impenetrable.
**
I really love these writing exercises at conferences — I get so sleepy when the activity is more passive, and (of course) I had gotten up super early to get my run in before the conference. I will think of "Mr. Brick" for a long time into the future!
**
On another note, I am not sure why I feel compelled to explain this but …. I have taken on an editing project. This is not new (to be doing an editing project on the side) but I have set a goal to complete it before our family vacation which begins June 22. I am running out of things to eliminate. I have to do my day job (obviously); I have a commitment to my fitness goals which means I can't slack off on those; I have two children to parent and a spouse who needs my engagement. The only thing I can think to eliminate is my "Wordless Wednesdays" and my "Mama Kat" prompt responses every Thursday. I have kept my "Sunday blog" streak alive for three years so I will maintain it, and I'll fit the others in if I can, but as we climb out of two years of job loss for hubs, and as I endeavor to keep my relationships with my editing clients healthy, as they said in the Diane Keaton/Jack Nicholson movie, Something's Gotta Give. Thank you for understanding.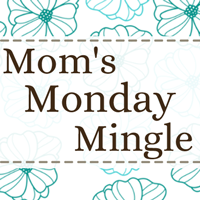 Wife of one, Mom of two, Friend of many. My pronouns are she/her/hers.