My friend Karen started a monthly group called "Illumination." The point of the group is to promote inspiration among friends and networking, especially for those of the group who telecommute and do not have the give-and-take that comes with office life.
This month, our focus was "30 days," as in "you can do anything for 30 days and it can get you close to a goal you have been putting off."
The speaker we discussed, Matt Cutts, says, ""The next 30 days are going to pass whether you like it or not, so why not think about something you have always wanted to try and give it a shot for the next 30 days?"
To watch his talk (which is less than 4 minutes long!), follow this link.
For my 30 days, I am choosing to stop procrastinating on taking the first step (baby step as it may be) of the book I eventually intend to write about Camp Gordon Johnston. Except for a couple of visits to the Camp Gordon Johnston Museum, and attending the Camp Gordon Johnston Reunion in 2011, I have not made any forward progress. I picture this book as a Laura Hillenbrand-style Unbroken, but seeing as how I am not Laura Hillenbrand, I have to figure out how to tell this amazing story my own way, and I have a lot of research skills to hone along the way.
What I can do, however, in just moments a day, is tweet. For that reason, I will tweet once a day for 30 days some factoid or other comment relevant to Camp Gordon Johnston using the hashtag #30DaysofCGJ. Maybe if I pull on that thread, it will lead me a bit closer to weaving the fabric that will become my book someday.
If you know of anyone who has a story related to the WWII training days at Camp Gordon Johnston, I would love to get in touch with them. I can be reached at paulakiger (at) gmail (dot) com!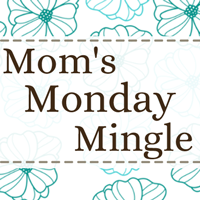 Wife of one, Mom of two, Friend of many. My pronouns are she/her/hers.