I am combining two topics into one post tonight; both are about running.
First, I want to make sure you know that there is still plenty of time left in the RunChat "Holiday to Holiday" scavenger hunt (it ends 12/26). I will be sharing collages of my "finds" at the end of this post!
Secondly, I loved the way Amanda / Miss Zippy's Six Questions helped me assess my running year so I decided to join with my answers to the six inquiries:
1. What was your best race experience? Ever since I started training with PRS Fit back in April 2012, I don't race as much as I did prior to entering into a coaching relationship. In short, the goal is "more training/less racing." That makes the races I have done all the more special. I would have to give the nod for "best race experience" to the "Gate to Gate" at Eglin Air Force Base on Memorial Day. There are a combination of reasons: the great camaraderie with my fellow Gulf Winds Track Club team members, the gravity of running past the memorial to the fallen and dropping a flower, the fact that I got my act together enough to drive over the night before and enjoy a decent meal and a good night's sleep …… it was a good day, for running and for life.
2. What was your best run? As much as I love to hate them, I would have to put my interval workouts into the "best run" category. They are so hard, but they are the times that I get closest to the speed I need to be able to maintain to meet my goal of a sub 30:00 5K.
3. What was your best new piece of gear? It's not "gear" exactly but I ended up getting a skirt for a costume I needed for a recent run. I had always thought I would hate skirts because I feel big enough in shorts but I actually liked it! Go figure.
4. What was the best piece of running advice you received? All of the legitimate advice I have received about form would go into this category. Fast light feet, lean slightly forward from the ankles, pay attention to how your arms are moving. I am sure "nutrition" would take second place to that; I know I have a lot of work to do to improve my nutrition and fuel my body better in order to run more effectively.
5. Who was your most inspirational runner? Dustin Rhodes, who passed away 7/31/13, is my most inspirational runner. Hardly a run goes by that I don't think about him and the mental picture of how he carried himself while running — upright, powerful, yet relaxed.
6. If you could sum up your year in a couple of words, what would they be? Fortunate, evasive, enthralling, centering
Okay, back to the Runchat hunt. It's fun, and there are prizes! More details here:   https://therunchat.com/2013/11/enter-the-holiday-to-holiday-runchathunt/
I am happy to report that I am *done* with my RunChatHunt! Found the snowman, the cows in the field, the "runner I didn't know." Here's the proof:
And for the "grand finale" (yes there is a Santa under all that unruly beardage!!):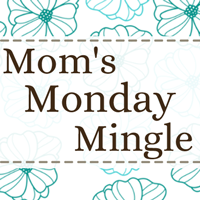 Wife of one, Mom of two, Friend of many. My pronouns are she/her/hers.