Carolyn Gaines passed away last week. Carolyn was a fellow parishioner at Holy Comforter Episcopal Church. I believe we may have met in person once, but our connection was established when we began exchanging "snail mail." For her birthday (I think it was her 85th), we were all encouraged to send her cards, since she valued snail mail so much. I sent a card and got back a lovely reply. Over the years, every response of mine was returned with a lovely note from Carolyn.
Carolyn's passing got me thinking of snail mail and the ways in which email just isn't the same.
Snail Mail Makes Us Think and Process Differently
For me, writing a traditional letter forces me to retrieve a different set of writing tools, especially if I am writing by hand but even if I am typing a letter that will be printed and mailed. I discovered this most recently when I participated in the "Snail Mail My Email" project.  SMME is "a worldwide collaborative art project where volunteers handwrite strangers' emails and send physical letters to the intended recipients, free of charge." Admittedly, when I volunteered I focused on the "handwrite" component instead of the "art" part. I hope the recipient who requested a "gray striped cat, turnips, and a gingko leaf" appreciated my efforts which were pretty amateurish!
Snail Mail Feels Like A Gift
It is tangible. You can hold it in your hand. I still love the thrill of paper in my hands. My friend Kathleen is a true "snail mail only" person. My family knows that if the mail contains a letter from Kathleen, all activity will come to a standstill until I devour it. I am pretty sure Kathleen is this generation's Erma Bombeck. I hope all her great material gets compiled into a book someday and makes her a million bucks. We'll be able to say we knew her when (and heck we may be able to sell her old letters on eBay (just kidding….)).
Snail Mail Makes Us Wait
Who among us hasn't tapped out a lengthy email missive to a friend, analyzing the day's events with its frustrations and high points? Or a lengthy email missive to a friend, written with no filter in a moment of anger or frustration, that went beyond a "venting" session and verged on hurtful and spiteful? When I sit down (finally … it always takes a while) to respond to Kathleen, I am forced to think about what really mattered about the intervening weeks. I think she gets a clearer view of my life for hearing about the things that mattered enough to commit to paper. And the little things that didn't deserve to have more energy spent on them remain unwritten.
Snail Mail Gives Us Memories
Sure, we could print out the important emails in our lives and put them on a bulletin board. It's just not the same. Fifteen days after my mother in law's death, and about six weeks after receiving her postcard from her "bucket list" trip to Rome, I am so happy to have this little memento. She and I sat at her computer prior to her trip and went through her address labels so she could have them with her in Rome. I know she and my sister in law Mary went to special efforts during their trip to apply the labels, write a note, and get the special Vatican stamps. It is so much more meaningful than any email they would have been able to dash off.
The postcard Barb sent included the poem "The Key to Paradise" by Mother Teresa on the back. One of its lines is "Find the time to be a friend."
Thank you, snail mail, for being a way for us to carve out time for our friends.
Is there someone you could delight with a piece of snail mail? Why not drop them a line?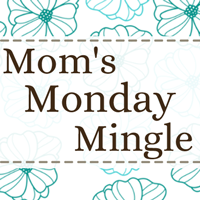 Wife of one, Mom of two, Friend of many. My pronouns are she/her/hers.