I need to do a lot more processing before I write a proper tribute post to my mother in law, Barb, who passed away early Saturday morning.
A quick thought for the night, though.
I was listening to an interview with Alexander Payne, director of Nebraska, for which Bruce Dern won Best Actor at the Cannes Film Festival this year. He was talking about how much he liked to watch the film with the sound turned off, that the actors did much of the work of the roles through components of their acting that had nothing to do with what they said. I can't find the exact quote right now, but it was something like, "You can hear so much without actually hearing a single word."
Somehow that sentiment could be modified to praise Barb's approach to the world. She may have been physically blind since 1985, but she "saw" so much in each one of us who was privileged to share time with her.
Faith is the daring of the soul to go farther than it can see. ~ William Newton Clarke
For Barb's obituary, including information about the visitation (11/18) and funeral (11/19), please click here.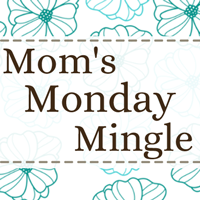 Wife of one, Mom of two, Friend of many. My pronouns are she/her/hers.