Saturday mornings almost always find me doing my long run. I have run several times through the trails at Lake Lafayette. A few weeks ago, my schedule changed and I was able to participate in a Move Tallahassee walk through the same area. Walking the trail took three times as long as running it would have, but since I ended up among bird lovers and conservationists, things were brought to my attention that I would have missed before: uncommon juvenile birds nestled in the aquatic plants; trash that had been left by walkers prior to us; invasive and predatory vegetation. I left the day with a heightened appreciation for the advantages of slowing down.
When I read an article memorializing Bob Hentzen, President and Co-Founder of Unbound, after his death on October 8, I learned that when he decided to relocate from Kansas City to Guatemala in 1996, he walked. That's right: 4,000 miles!
I can only imagine the human rights issues Bob saw on his walk (and continued to see when he settled in Guatemala).
Did he encounter racism before he left the United States? Did he see citizens of his home country withholding jobs, the ability to rent homes, common courtesy from each other based on which racial group they belonged to?
As he headed south, did he encounter citizens of Mexico, struggling for the right to health protection amidst the HIV/AIDS crisis?
When he arrived in Guatemala, did he immediately see the challenges faced by indigenous people in danger of losing their land and/or livelihood? Undoubtedly he saw what he already knew: that women and girls were in danger of being victims of violence and the inability to get educated.
I know from spending a week on a Mission Awareness Trip in Guatemala with Bob in July 2011 that he cared deeply about the women and girls of Guatemala who needed help to learn skills that would earn them a living; who needed support to get education beyond the initial early grades; who needed protection when spouses succumbed to substance abuse or simply left.
I have so many memories of Bob that have come flooding back since I learned of his death earlier this week.
How a few of the kids in the group (and, ahem, perhaps some of the adults) thought it was "quaint" when he walked in for the first time with his guitar. It's possible a few eyes even rolled. By the end of the week, we were done with that though. I'd give a lot of quetzales (Guatemalan money) to hear Bob sing again.
His reference to a song he heard a Guatemalan child sing (paraphrasing here….) "we sing to drown out the sounds of the guns."
The way he interacted with every single Guatemalan family along the way during our week. His little notepad, where he wrote down specific needs and facts. How despite taking notes in his little notepad, those families had his full attention. I remember him asking one teenager if she went to school. She said "no." There was no judgment coming back from him. But I think a seed may have been planted in that girl's head. It was clear that no one in Guatemala wanted to disappoint "Don Roberto and Doña Cristina (his wife)."
The way he interacted with his staff. I know how short tempered I have been with staff when I supervised. When you're all crammed together in a mini bus for a week, there's not a lot of privacy. I listened to him give directions to the Unbound staff and had a sense of abiding, quiet, humble leadership.
Despite all that abiding, quiet, humble part, I know that Bob would not brook any nonsense when it came to Unbound. When he talked about charity clearinghouses and auditors questioning how he allocated funds, he was resolute in making sure as much money (and resources) got directly to families as possible while retaining the necessary cushion of financial solidity for Unbound.
Back to walking and human rights. I doubt any of us reading this plan any 4000 mile walks in our lifetimes. What we can do, however, is slow down and walk through our town, our country, or another country and observe the human rights challenges, with an eye to doing something about them.
To extend that example to Tallahassee and my home state of Florida, human slavery steals the rights of women (and some men). In the United States, pick any of a number of issues.
As for other countries, if you have an opportunity to visit and see for yourself, do it. In the meantime, there are plentiful ways to improve your awareness and make a difference.  (One of my favorites is Half the Sky.) In memory of Bob, I also encourage you to visit the Unbound site and consider sponsoring a child, giving a monetary gift, or even simply spreading awareness by sharing Unbound's message on social media (or face to face!).
One of Bob Hentzen's most repeated quotes is:  "Society has told them [the poor] all along that they are not capable. We are here to tell them they are quite capable. You are not alone. We are walking with you." When it comes to the topic of human rights, I encourage you to take a page out of Bob's book and walk …. blazing a path of awareness and compassion.
(Each year,
Blog Action Day 
"brings together bloggers from different countries, interests and languages to blog about one important global topic on the same day.  Past topics have included Water, Climate Change, Poverty,  Food and the Power of We, with over 25,000 blogs taking part since 2007." This year's theme is human rights.)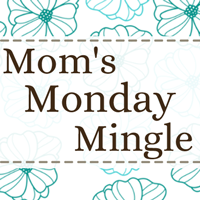 Wife of one, Mom of two, Friend of many. My pronouns are she/her/hers.