When my sister-in-law died suddenly of an undiagnosed cardiac arrhythmia in 1993, an entire family was thrown into a cyclonic maelstrom of grief, disbelief, and shock. As the adults coped the best they could, there was also the issue of three children ages 6 months to six years who had just lost their mother. As much pain as the adults were in, these three children faced a journey that we grownups could not pretend to comprehend, no matter how hard we tried.
I asked my niece, Jordan, who was three at the time of Ann's death, to write about her experience:
"The grieving of a child who lost a loved one is very different than the grieving of an adult. Some times it's very hard for an adult to understand that a child won't necessarily get "better with time". When I lost my own mother, it was important for my siblings and I to have caring people in our lives that would just simply, be there. With the help of a loving support system, I have been able to grow into a strong individual, because of those who took their time to focus on my needs at my most vulnerable."
I am happy to use my blog space tonight to highlight "Comfort Zone Camp." Comfort Zone Camp is a free bereavement camp for children ages 7-17, held year-round across the country.  Comfort Zone Camps include confidence building programs and age-based support groups that break the emotional isolation grief often brings. This article describes the camp in Sandwich, MA. This brief video gives you a glimpse into Comfort Zone Camps:
The Comfort Zone Camp would appreciate shares of the above video during the next few days as they prepare to participate in "The Amazing Raise," an online giving challenge that begins at 6 a.m. on Wednesday, September 18 and continues through 6 p.m. on September 19. If you would like to make a donation during the Amazing Raise, visit this link for more information. If you would like additional general information (or you have a child interested in participating), visit the Comfort Zone Camp website at www.comfortzonecamp.org).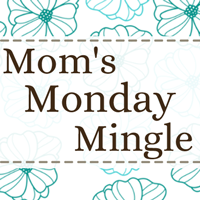 Wife of one, Mom of two, Friend of many. My pronouns are she/her/hers.