I have been coached by Jeff Kline of PRS Fit since April 2012. The team motto is "Be Healthy. Train Smart. Have Fun." Teammates are spread all over the world (our training plans are on a web-based system and we email, call, Skype, etc. to interact with our coaches). We have a team Facebook page that is its own community — a place where we have shared small questions (best anti chafing product? How to keep your heart rate strap from irritating your skin? Gear questions of every kind) and big ones (how do you move on past the big losses in life?). Several of the 200+ teammates are on Twitter too, but the Facebook community is the heart of the team's communications (to me).
As incredible as social media is, though, there are times when you need to deepen the bonds by meeting in real life. For example, I already felt a bond with Ann Brennan through many emails and various messages, but having an opportunity to walk a few miles with her in the summer of 2012 confirmed all the great vibes I had already felt and allowed us to establish even more common ground.
I was happy to meet two more teammates this weekend, Diane and Amelia. We shared two meals (oh, and a five a.m. wakeup call) together. Yesterday morning at Clearwater Beach, Diane and I ran 40 minutes then she and Amelia did an hour-long Open Water Swim while I ran another hour.
I had been pretty nervous about running with Diane (a/k/a The Iron Maven). I knew she was faster than me. The original plan was a 2 hour run and although I knew I could do it, I haven't run anything longer than 1:30 in a few months. I wasn't sure if we were going to be tethered to one another (Diane is a paratriathlete). Turns out we did 40 minutes (untethered) and it was awesome!
While Diane and Amelia swam, I finished off my hour. When Diane told me to anticipate a bridge, I started getting excited because I'm a fan of running bridges. She wasn't kidding! It was the Sand Key Bridge and it was a BEAR to run. I also realized that the sips I had taken out of my PowerAde had depleted it, then I was drinking faster than I had anticipated because it was hot (duh, Florida, Clearwater Beach!). Thank you to the proprietor of the Subway/Internet Café who let me fill up my water bottle. Water has never tasted so good.
While we're on the subject of Diane, she will be competing in the World Paratriathlete Championships in London next month (maybe another reason I was a little intimidated!!!). She is 85% toward her fundraising goal to make this trip a reality. You can donate or use the "share" buttons to spread the word here.
I liked Diane and Amelia already "from a distance." Having met them up close and personal I am even more proud to call them "teammates." We were already "training smart" and trying our best to "be healthy" but they really helped with the "have fun" part of PRS Fit!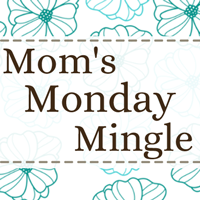 Wife of one, Mom of two, Friend of many. My pronouns are she/her/hers.