I have hesitated writing this blog post because a) I had hoped the situation would be resolved by now; b) I don't like dragging companies through the mud image-wise if there is anything I can do through less public channels to resolve things; and c) I wasn't confident about my ability to explain the facts.
But honestly, how many facts do I have to have to explain that our family's cellphone bill is now higher every month, all because a button on my teenager's iPhone was stuck?
Our family have been Verizon (AllTel, then Verizon) customers for a long time. Since the time when the only phone options were "dumb," since before we relied upon our phones to document our life in pictures, since before Twitter, Facebook, and Instagram existed. We have paid them lots of money, been loyal customers, and had a great relationship with them on social media.
I try to keep up with tech news, which is why I knew that Verizon was in the process of phasing out "unlimited" data plans. As most consumers would, I had hoped that our time for this phase-out would come later instead of sooner.
Tenley took her iPhone in to Verizon a couple of months ago because the button on top was sticking. To my understanding, she was encouraged to "just get a new phone," since the new phone would be "free." She was satisfied with that arrangement, understandably.
So was I, until I started getting the "data alerts" that she was inching closer to a "data limit."  I immediately emailed a Verizon rep who has been a huge help to me with various questions over the years, asking why all of a sudden I was getting "data alerts." I received no response.
Our family then went to Verizon and met with a rep, who explained that she probably wouldn't use "too much over" and reviewed other data plan options we could have if we switched the family's internet service to Verizon.
And the data alerts kept on flowing.
I tweeted Verizon, and ended up talking with a very nice rep, who explained that she should take advantage of wi fi wherever she was. She has been trying but still the "data alerts" and additional charges keep pouring in.
All because a button was stuck.
It's not right, and it has led to an additional expense our family can ill afford as we try to recover our financial footing after two years of unemployment for my husband and as we prepare for college costs for our daughter.
If I hear back from Verizon, and they agree to reinstate Tenley's unlimited data plan, I'll most certainly update this blog and give Verizon all the props they earn. If I don't hear back from them, all I can say is if you are a Verizon customer who still has the precious unlimited data plan, don't assume a "free replacement phone" will be all that free.
We learned the hard way.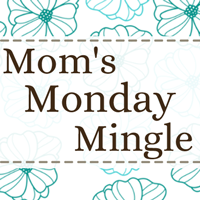 Wife of one, Mom of two, Friend of many. My pronouns are she/her/hers.