Journeys in Yoga turned six yesterday. In typical generous fashion, Suzanne offered a day of free yoga topped off by a champagne toast and birthday cake. I wasn't able to attend, but would like to offer this post as my birthday "thank you" to Journeys.
Six Gifts Journeys Has Given Me
Flexibility Of course it is not unexpected that a yoga practice will increase flexibility! Journeys has helped me improve my physical flexibility, and time and again has helped my tight hamstrings and other running-related muscles and tendons become more pliable. But it is a flexibility that goes beyond the physical; it is a flexibility that encourages me to stretch my mind and heart in new ways.
Strength The first class I went to at Journeys was a core yoga class. I have written before about how I think core strength is indispensable to runners. At Journeys I became stronger, in my abs and in my confidence.
Peace of Mind I started going to Journeys at a time when I was injured and could not run. My husband had just lost his job and our family faced an uncertain road financially. The injury did not go away magically; the family situation did not repair itself spontaneously. But Journeys gave me a place to take a respite from all of that, one savasana at a time.
Friendship I have made friends at Journeys who broaden my life and support me. By sharing yoga time with people I know from other areas of my life, friendships have been deepened and extended. I needed this.
Focus Staring at a driste trying to balance does help us (usually) keep from tumbling over during a yoga session, but learning to look ahead at a steady point is a lesson I needed to learn (still need to learn) for reaching my goals in life. Journeys gave me a place to internalize this.
Abundance Abundance is Journeys's theme of the month for March. It is fitting. Journeys has helped remind me of the abundance surrounding me, the tangible and non-tangible. In involving me in helping to publicize various donation yoga campaigns (such as One Million Bones and the Human Trafficking Prevention efforts), Journeys helped me feel that I had something to give, no matter my yoga abilities.
Lastly, Journeys is my "yoga home" — although I am early on in my yoga journey, I have had the opportunity to do yoga in several other states, to do yoga outdoors, to do yoga in front of a computer screen. No matter where I am, I am reminded that yoga shouldn't hurt, that I should feel comfortable speaking up about what I need, that I should know deep inside that yoga is for everyone. These are all principles that Journeys has taught me.
I do not know if "gratitude" will end up being one of Journeys's 2013 "Transformation Themes," but whether it is on a list as a monthly theme or not, it is something I feel for this place every day of every year.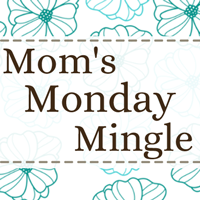 Wife of one, Mom of two, Friend of many. My pronouns are she/her/hers.