Tomorrow is MLK Day and the Christmas tree finally came down today (took us long enough, right?). I have one more post-Christmas piece of business to do: take the "Elf 4 Health" button off of my sidebar.
As I retire my Elf4Health button for this year, I want to thank the creators, Lindsey from The Lean Green Bean, and Elle from Nutritionella. Lindsey's and Elle's creation, the Elf for Health Holiday Challenge, was a six-week challenge that started in late November. It was designed to help us support one another in eating healthy and staying fit through the temptation-filled and schedule-busting holidays.
The challenge included daily "assignments," a Facebook support group, prizes, and the opportunity to be paired with an "elf partner" every two weeks. Although I wasn't especially worried about holiday disruptions to schedule and nutrition, it was nice to have the company of other like-minded "elves." I think that my elf-interactions are the biggest take-away as I retire my elf button until next year.
Elf Number One (from weeks one and two): Madeline from Food, Fitness, and Family. On "Eat the Rainbow" day, when we were encouraged to make sure our plates were colorful (and therefore more healthy), she sent me this helpful graph which she created based on information at HealthyHawaii.com:
After Madeline, I was paired with Rachel W for weeks three and four. We were both struggling with super-busy times at work, so our exchanges were not elaborate but they fortified each of us nonetheless. She had just finished her first half marathon (congrats!!) and she was super-encouraging as I made my final 2012 attempt to break 30 in a 5K. (I didn't break it but it was still fun.)
One story about this mid-point of the challenge. One of the days, our "assignment" was to do a Random Act of Kindness.  On that day, I put a $5 bill in a Christmas card, drove through a Starbucks drive through, and told the person on duty to pay for someone's coffee with it and tell them happy holidays. Then I had to grab some food before an evening commitment. I got in the drive through for Zaxby's. As I was waiting to place my order, a guy knocked on my window. The first thing he said was, "Thank you for rolling down your window." Then he said, "I'm not going to ask for money." Then he asked if I would get him something to eat. Given that my entire elfin objective that day was to do good for someone else, how could I say no? The funny thing was the guy had an order, not just a "get me some food"! He did say he was flexible as to what kind of sauce I got him. 🙂 He said he would meet me after I got the food in the drive through. When I gave it to him, he declined a bottle of water I offered him. I asked him his name. It was Malachi. I went to shake hands with him and he asked for a fist bump instead. Now, I am pretty sure Malachi's Zaxby's routine may be a pretty regular thing but seriously how could I refuse a stranger food on "do something kind" day? If he had asked for money, I may have made a different choice. But feeding the guy seemed like the right thing to do. So here's a *fist bump* for kindness and Malachi.
When I got switched to my third elf, Erin M., for weeks five and six, I must have lost all track of time because I was still emailing her a few days ago when I guess the challenge ended the first week of January!! Our exchanges were all email (it is possible to interact without Facebook and Twitter as it turns out!) and they were really enjoyable. I think Erin has the distinction of having one of the toughest jobs for someone who wants to stay fit and on a nutritious path: being a server at The Cheesecake Factory! She's also a full time student so …….. phew! Kudos to her for her commitment to getting and staying fit. She has recently started spinning and has an interest in yoga so we enjoyed chatting about those topics.
I see time and time again in the fitness world and, especially, among the people I see every day, how much it matters to know someone is "on your side." I see what a difference it can make that they understand how important your goals are to you and they provide a word of encouragement, an invitation to go for a walk, or a link to a cool recipe just when the wind is out of your sails.
Thank you, Lindsey and Elle, for all of the work you put into activating the Healthy Elf Army during the holiday season of 2012!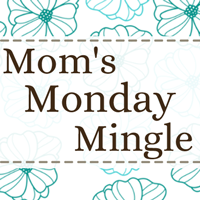 Wife of one, Mom of two, Friend of many. My pronouns are she/her/hers.