I can rattle mine off without concentrating at all. My husband's too. (Admittedly, I still have to look my children's up.) Social Security Numbers. They pave the way for tasks that need to be accomplished in our lives – some big tasks (mortgage applications), some small tasks (looking up a grade). Without social security numbers, our lives would be infinitely more complicated.
"Infinitely complicated" is a term that has characterized Benjaman Kyle's life since he was woke up, naked, without identification, and lacking all memory outside a Burger King near Savannah, Georgia, in 2004. His retrograde amnesia has prevented any recollection of his past. Authorities and medical experts are stumped.
I am writing this post to ask your help. If 25,000 people sign a petition to the White House, the administration will be required to review a request to issue Benjaman a new social security number. (So far he has not been issued one, on the assumption that he had one before and "it's just not done" to issue one anew.)
You can sign the petition by clicking this link (it's quick, I promise!).
Without a number, Benjaman can't get hired or stay in a shelter.* There's very little he can do. He's trapped in a loophole that nobody anticipated. Only political intervention will allow Benjaman to work and have a place to stay. But nobody is speaking for him or his rights. Do we leave him here? He needs a new number, for a new life.
Again, help pave the way by clicking here and signing the petition.
You can watch Benjaman's story through this award-winning documentary by John Wikstrom here:
As of tonight, the Benjaman needs 17,162 more signatures to get to 25,000 by 12/25/12 for his issue to be considered by the Obama Administration.
It's a holiday gift you can give a stranger that is cost-free to you but will add immeasurable value to one man's quality of life.
Other Resources:
Website:  www.findingbenjaman.com
Twitter:  https://twitter.com/FindingBenjaman
Facebook:  https://www.facebook.com/?ref=logo#!/findingbenjaman
*Benjaman is currently employed by a business that agreed to employ him despite his lack of an SSN, and he lives in someone's shed (as opposed to the park behind the police department) through the generosity of a fellow citizen. But the SSN issue still begs for resolution.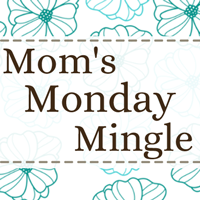 Wife of one, Mom of two, Friend of many. My pronouns are she/her/hers.