This week, I am happy to join other readers in discussing "The Heart of Leadership," Mark Miller's new book about "becoming a leader people want to follow."
I enjoyed the way Mark structured the book, following "Blake" through a journey of transformation that starts with a performance review in which Blake's supervisor tells him that he is not performing to his potential. Although he is tempted to react angrily, he takes the time to think through his supervisor's contention that "leaders are different" and decides to seek help in understanding what it is that makes leaders different.
As he speaks with various people who volunteer to help him navigate the path toward being a more effective leader, he is given some truly valuable pieces of advice. One of my favorites was:
Your missed opportunities are often no big deal in isolation.
They are, however, cumulative.
This is an area where I have struggled. When I supervised people, I know I lost opportunities to address issues when they were small. Dealing with a big issue that has mushroomed takes away time from getting the organizational mission accomplished and harms morale.
Another principle that is a thread woven through all of the people Blake speaks to on his path toward deeper understanding is "Think Others First." I saw this concept in action last night when I watched Florida State Quarterback Jameis Winston being interviewed after FSU defeated Clemson (a very big win!). I have been somewhat out of the college football pocket for a good bit of this season and had missed seeing any of Winston's performances this year. I had seen the social media frenzy touting him as Heisman material, the best thing to hit our football field in years, a phenom. I have to say he made that impression on me last night as I watched the game. But it was the post-game interview that really caught my attention.
After citing his religious faith, Winston repeatedly spoke of the support of his teammates, of what a great job they did, of the unity this team felt. There was not a single word in which he bragged about his outstanding performance. Jameis Winston echoed what one of Blake's leadership mentors said: "Leadership character, once established, is hard to hide." Winston's leadership was shining through his words and his demeanor. (Here is another interview after the game that captures much of the same tone.)
The Heart of Leadership is a manageably brief book to read, and it's packed with great ideas. Aren't you curious to know how Blake worked it all out? If so you can purchase the book through Amazon here.
Mark Miller, well known business leader, best-selling author, and communicator, is excited about sharing The Heart of Leadership: Becoming a Leader People Want to Follow with those who are ready to take the next step. You can find it on Amazon and in bookstores everywhere.
*I received a complimentary copy of The Heart of Leadership for review purposes. The opinions expressed here are my own.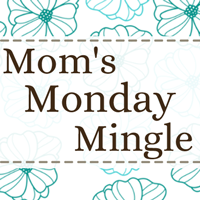 Wife of one, Mom of two, Friend of many. My pronouns are she/her/hers.