Quick! When I say the word "insurance," what comes to mind?
A few guesses:
Suits, ties, traditional business look and feel
Bills, forms, paperwork, disclaimers
Conventional focus on what happens when an enrollee gets sick
As someone who thinks about insurance a lot (because my work is insurance-related, because I have a family that needs insurance, because it's in the news all the time now), I am intrigued by a new venture that is taking a fresh approach.
Maxwell Health has the potential to make you think about insurance differently:
Virtual, personalized look and feel
E-forms, simple paperwork, concierge assistance
Progressive focus on proactively rewarding healthy choices
I have to admit the "magnet" that got me paying attention to Maxwell is the Jawbone Activity Tracker.
I have read about the Jawbone on Badass Fitness and also on Mindy's Fitness Journey, and I had an opportunity to speak with a user recently. He was excited about keeping track of his activity, his food intake, and his sleep patterns — all through a simple device he wears on his arm that downloads information into his iPhone and gives him feedback about his progress.
Prior to wrapping a Jawbone around someone's wrist, Maxwell Health works with people who need health insurance to help them find coverage. Potential enrollees obtain quotes using a simple questionnaire, and choose among respected health care providers such as Cigna, Aetna, Humana, and Kaiser Permanente. After enrollment, Maxwell users get "concierge" level help with such tasks as physician recommendations, claims handling, and prescription advice.
One aspect that appeals to a lot of my peers is that Maxwell Health makes health insurance accessible to the self employed as well as small businesses for whom traditional insurance packages are out of reach.
To return to the Jawbone:  when people insure themselves through Maxwell Health's insurer partners, they also have the option of adding the "wellness" package, which hooks them up with the Jawbone or Fitbit (for Android users). As people pursue their wellness goals, Maxwell opens the door for them to get tangible incentives like Starbucks, Amazon, Best Buy and ToysRUs cards as rewards for their fitness lifestyles. Users also get specific wellness guidance under a personal health coach, incorporating information from the Cleveland Clinic.
The insurance landscape is changing for all of us. Will this product be "the one" that makes a difference or is the right answer for everyone? No. In the words of Veer Gidwaney, Maxwell CEO and Cofounder, "Maxwell doesn't solve every problem. But it solves enough prolems for the average person and small business to have a smile on their face."
New Technology + Timeless Commitment to Service = Something Worth Considering
Hello, Maxwell.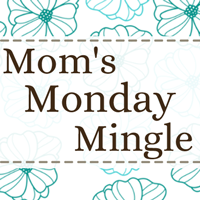 **Note: I did not receive any compensation from Maxwell Health or any of the entities mentioned here. I just think it's an interesting idea worth learning more about!
Wife of one, Mom of two, Friend of many. My pronouns are she/her/hers.